With endless options for design and finishes, we have just the right DIY outdoor kitchen package for you!
Prefab outdoor kitchens have recently become more popular, and the advantages of these spectacular outdoor kitchens are very evident. Outdoor kitchens are a great way to share valuable time with friends and family. And being able to cook and entertain at the same time is priceless! Prefab outdoor kitchens are the best way to get the perfect kitchen that suits your needs.
Get a custom outdoor kitchen shipped directly to your home without ever leaving it. We ship orders over $239 NATIONWIDE for FREE*. Scroll down to shop today!
Select-N-Connect Complete
Simply select the pieces you want and we ship them to you! These modules are designed to fit most spaces and include the appliances all in one package. If your outdoor kitchen design is straight forward, consider using the Select-N-Connect system. It will save you time and money! Available in ready to finish or fully finished options.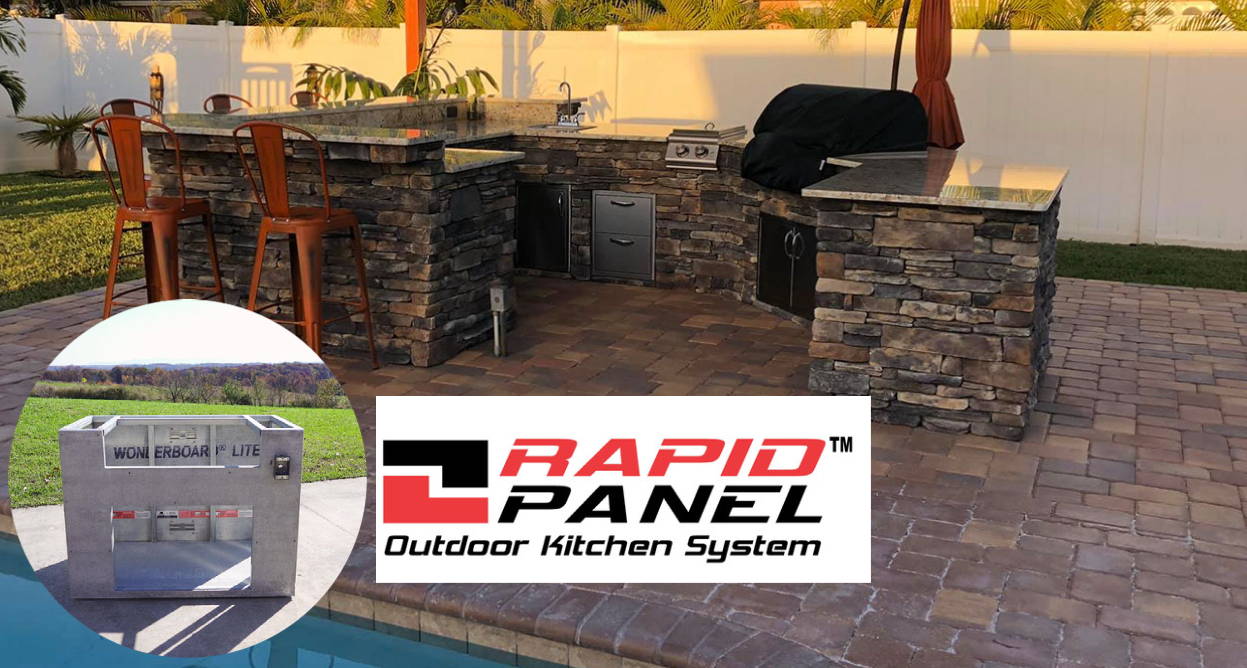 Need a custom design? We got you covered. We will work with you on getting all the little details just right. Our experienced designers will generate a FREE 3D image of your design and revise it until you're thrilled! Let us take the stress out of your outdoor living project with Rapid Panel Custom Modules. Ready to finish or finished options.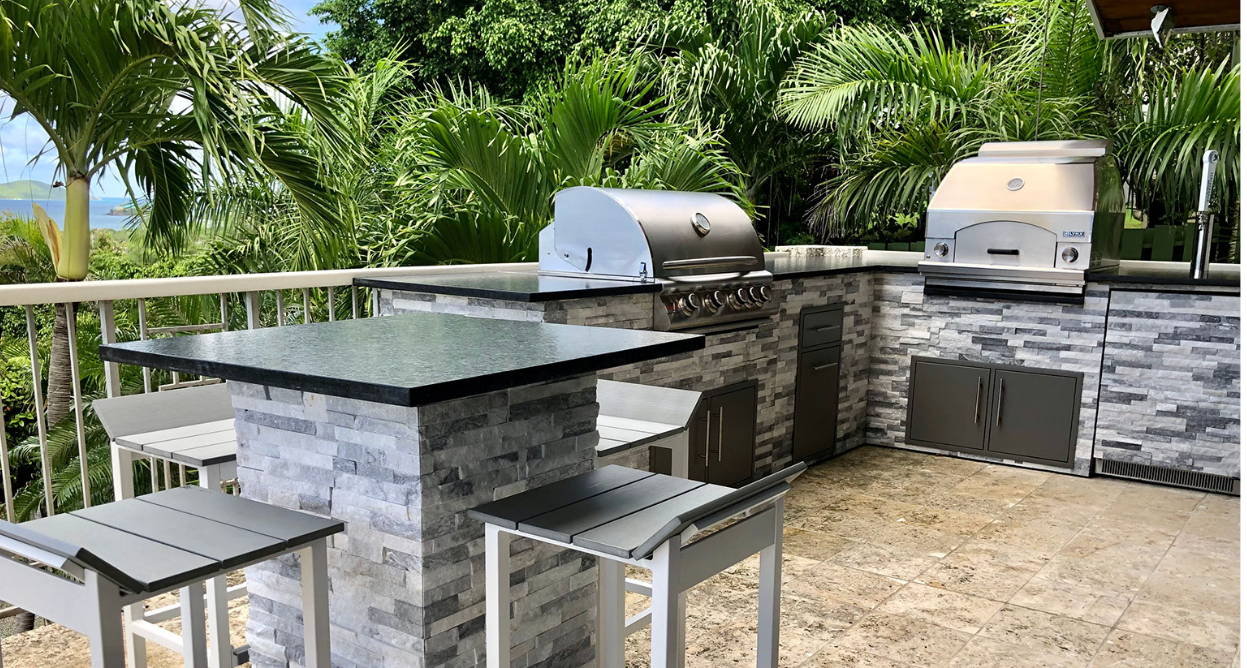 We offer natural stone and a premium wood look aluminum side finishes. Our counter tops are finished in luxury granite slabs. Our finished outdoor kitchens utilize the same bolt together technology as our ready to finish kits. Just a few bolts and you are ready to grill. Your turn key custom outdoor kitchen, no mess, no hassles!
Why Wait To Enjoy Your Backyard?
With our line of premium prefab outdoor kitchens, you won't have to. Choose one of our fully finished prefab designs and be entertaining the same day you receive it. Our most popular designs are available in many finish options to fit your décor. Best of all, you don't need to hire a contractor to install it! Just a few bolts and you are cooking!
WANT SOME IDEAS? BROWSE OUR PLANS.
Watch This Quick Video To Learn More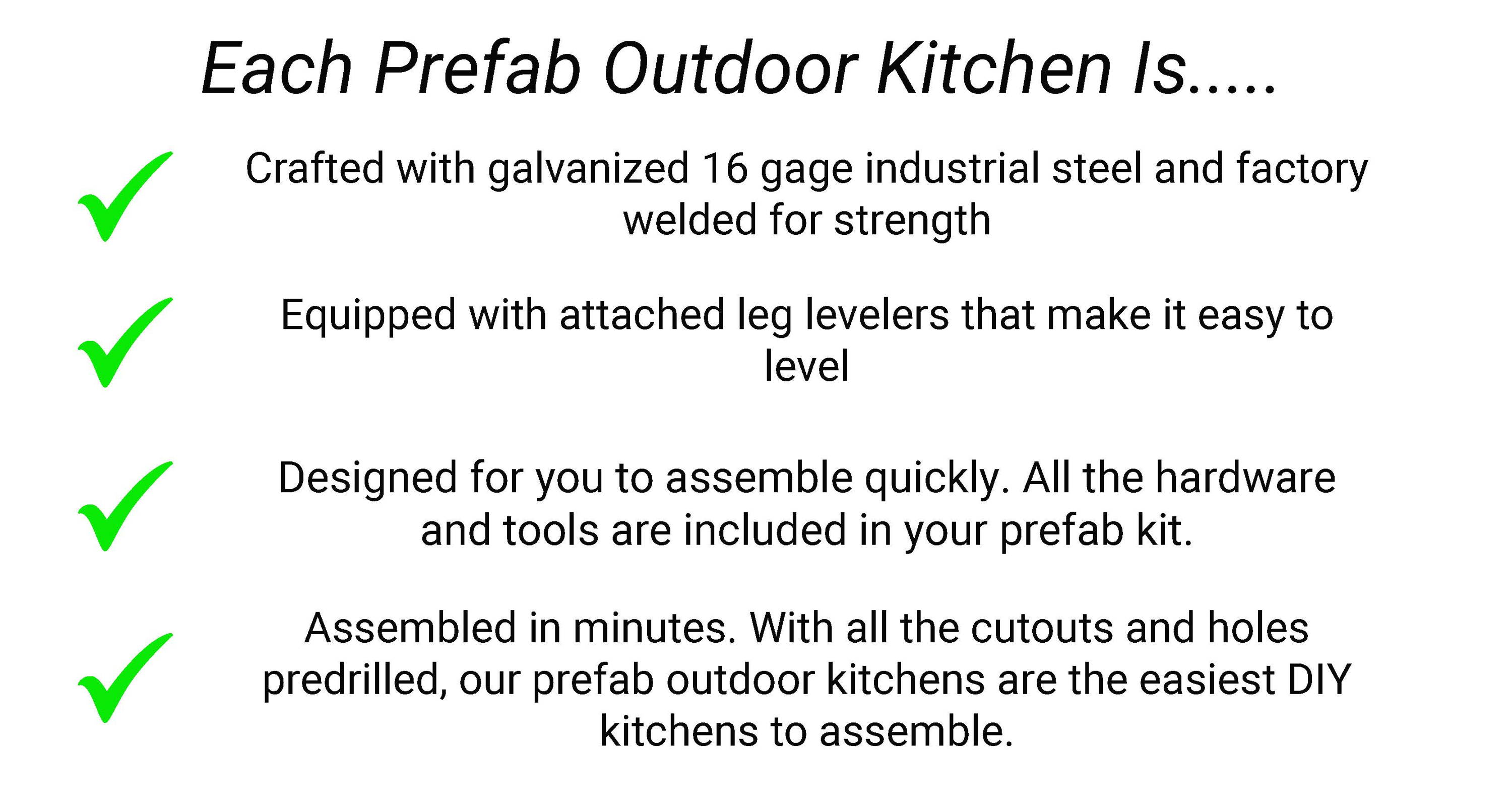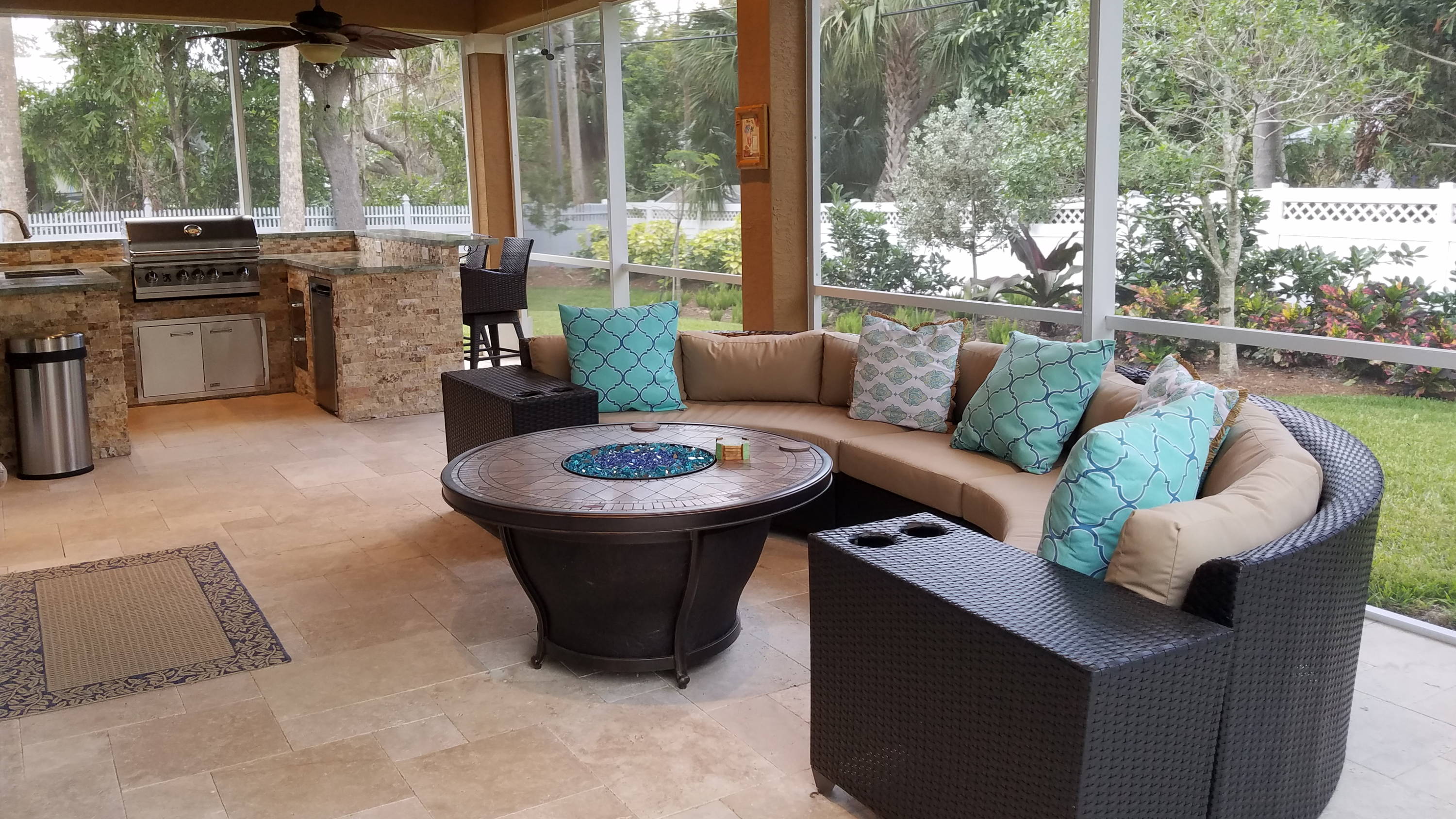 Why Prefab Outdoor Kitchens?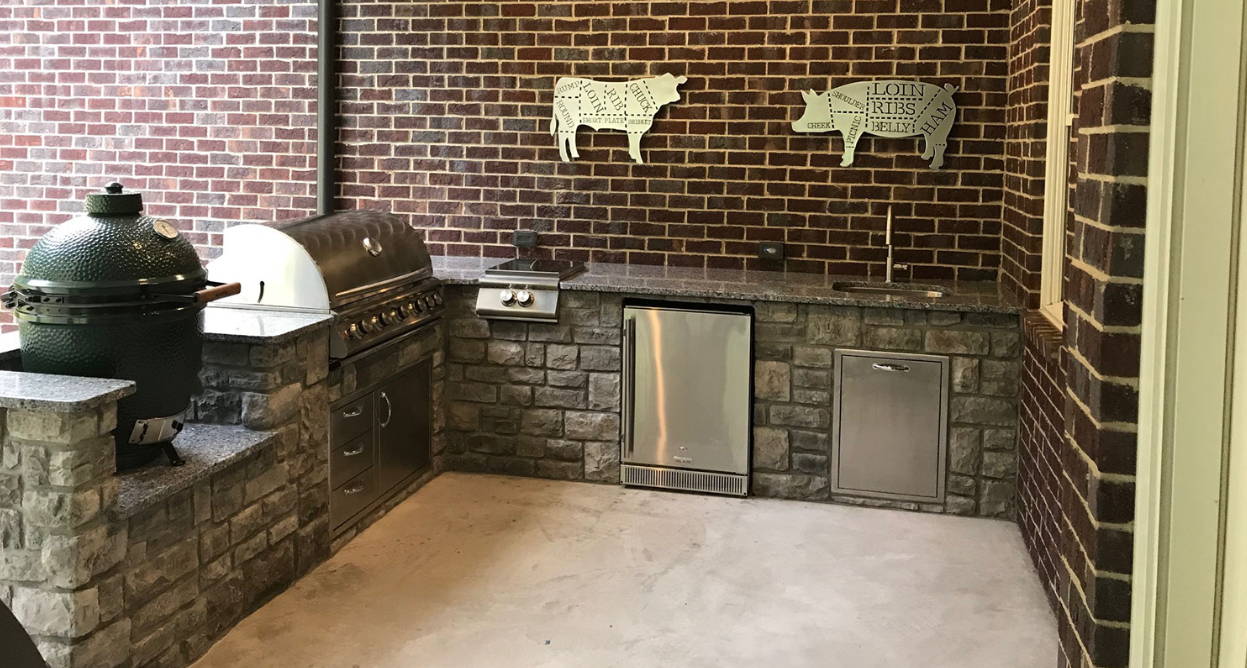 Prefab outdoor kitchens are the best way to get the perfect outdoor kitchen for your needs. Our modular outdoor kitchens are easy to design and customize. You can literally order from your own home and have them sent to you either ready for you to add your finish or have us do it. Either way, you will save up to 40% over typical on-site construction.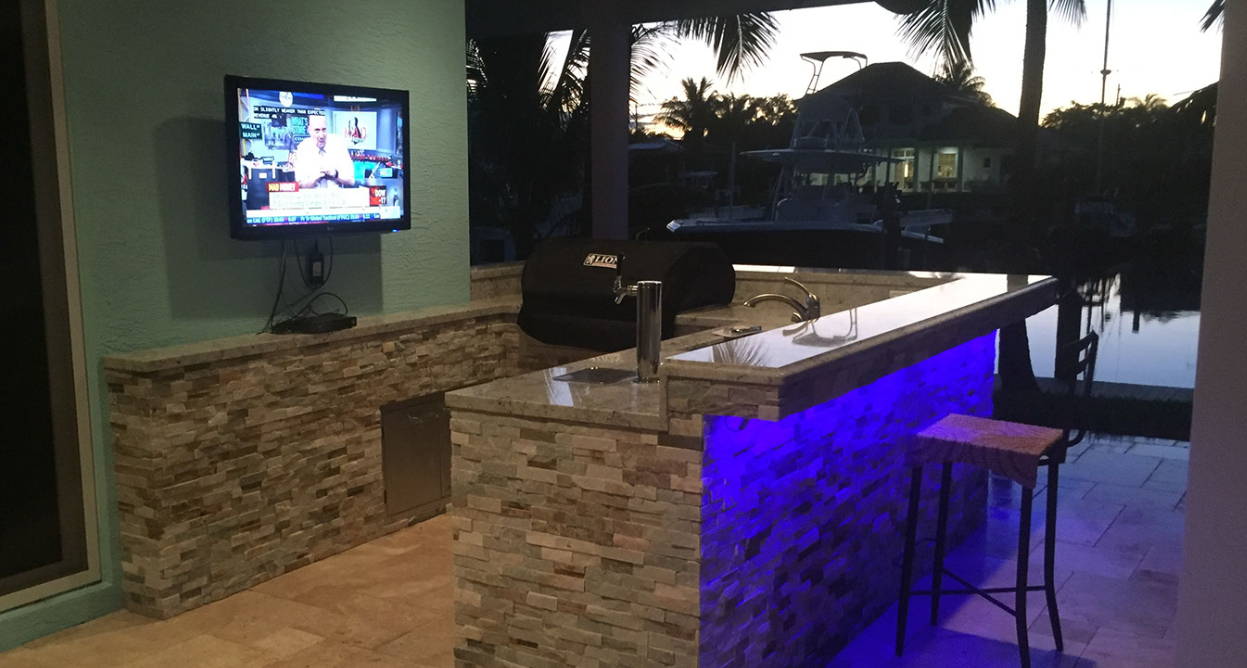 Arguably the best feature of the prefab outdoor kitchen is that it is already built. No need to wait months for a contractor to make it from scratch. No people in your backyard making a mess for weeks on end. Simply unpack and bolt together. You can be grilling the same day your order arrives at your home. We can even finish it for you saving you more time.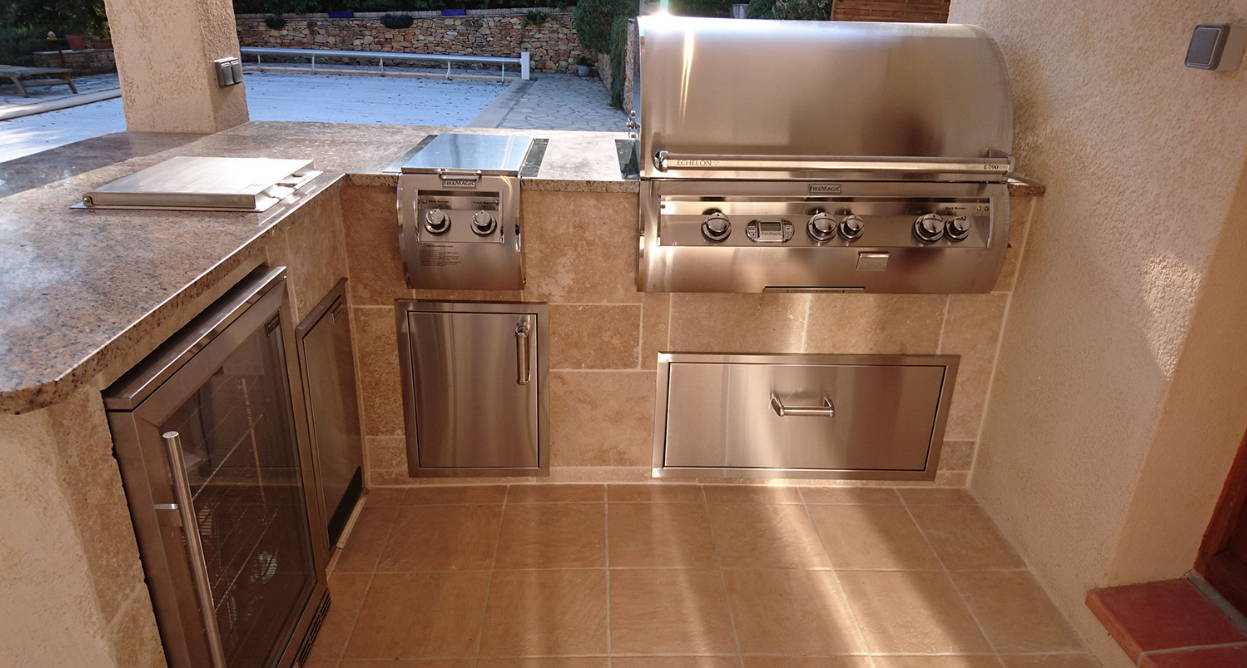 Your guests tend to gather where you are. Your guests can be seated at the spacious bar seating area of your outdoor kitchen. You and your guests can share a beverage and a few laughs while you prepare the feast. Outdoor fireplaces and firepits are also available to liven up the party!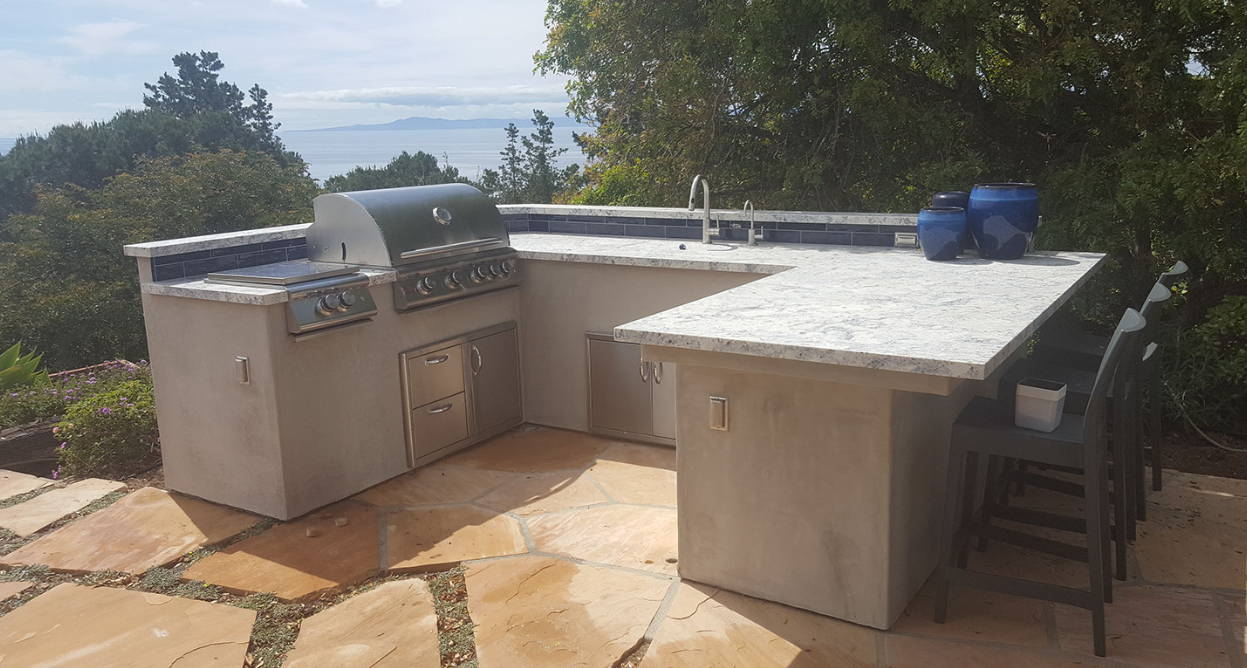 Prefab outdoor kitchens and grill islands offer all the appliances used in the typical indoor kitchen and more. Keep everything you need in the built-in refrigerator and drawers. With plenty of other appliances available, you won't ever need to go inside. This can really cut down on traffic in your home during parties.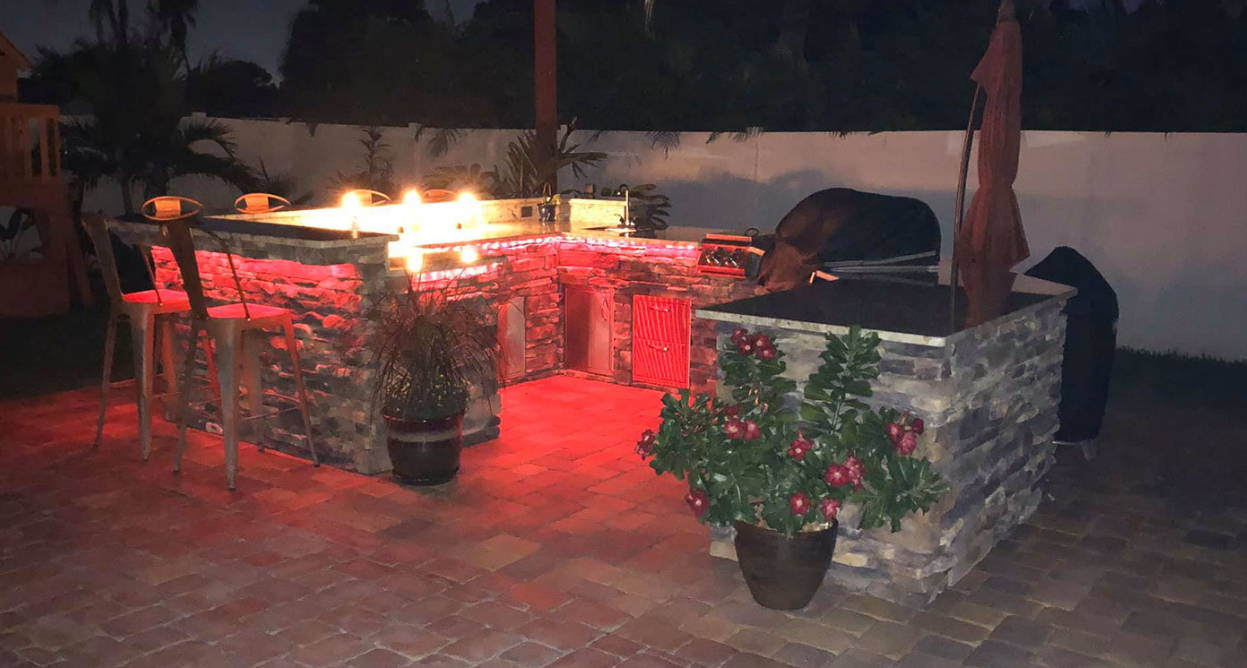 Prefab modular outdoor kitchens are so versatile; you can choose nearly infinite styles and shapes to fit your available space and your taste. All of it can be customized. In addition, you can choose from a variety of finishes to match your home or outdoor living space.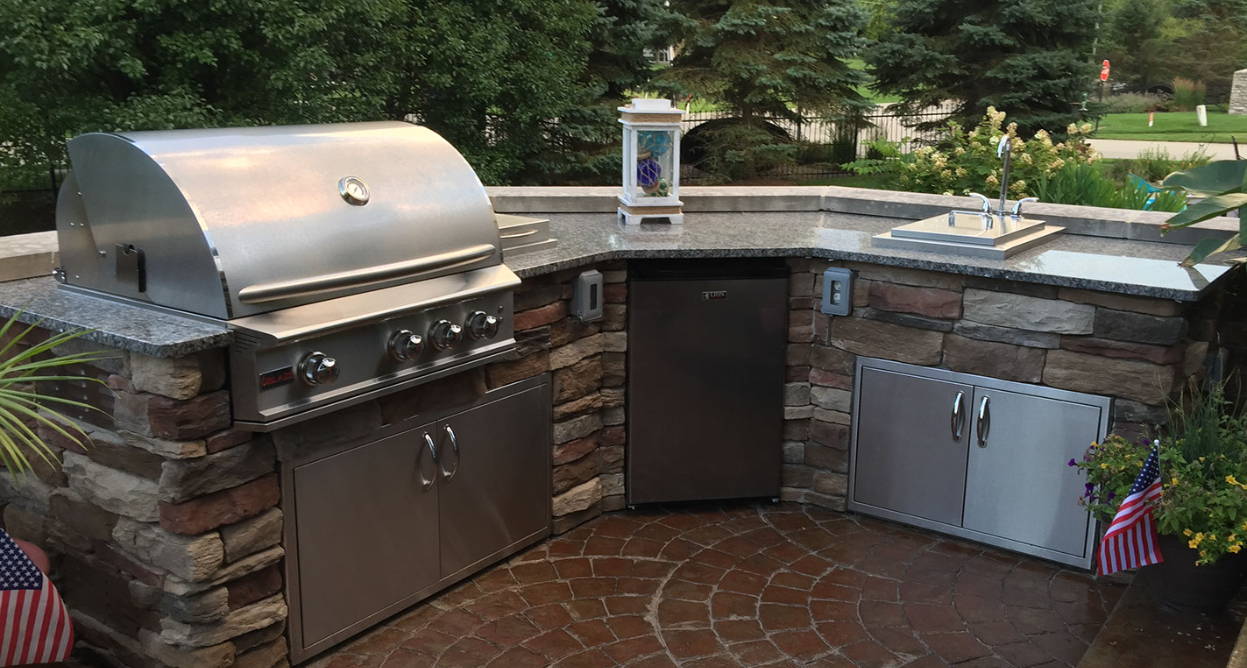 An outdoor kitchen is an investment. Like any investment, you want it to last for years to come. Our diy outdoor kitchen kits are crafted with triple coat galvanized 16 gage industrial steel. They are factory welded and include leg levelers to easily level your outdoor kitchen.