5 Minute Easy DIY Outdoor Kitchens
Why Is A Big Ridge Outdoor Kitchen The Best?
Big Ridge has spent years engineering the easiest and strongest outdoor kitchen system on the market today. From superior raw materials to our paten pending slip-n-lock support attachment system, our products have been developed to allow anyone to easily build the highest quality outdoor kitchen. Read on to see what sets us apart from the others....
Big Ridge makes it easy to fully customize your own outdoor kitchen. We offer free design assistance from the comfort of your own home.
You can browse our plans, use our easy configurator, or send us a hand drawn plan and we will take it from there.
We simply work back and forth with you until you are happy with the design. All along the way, we provide you with 3D drawings and quotes so you can make well educated decisions on your investment.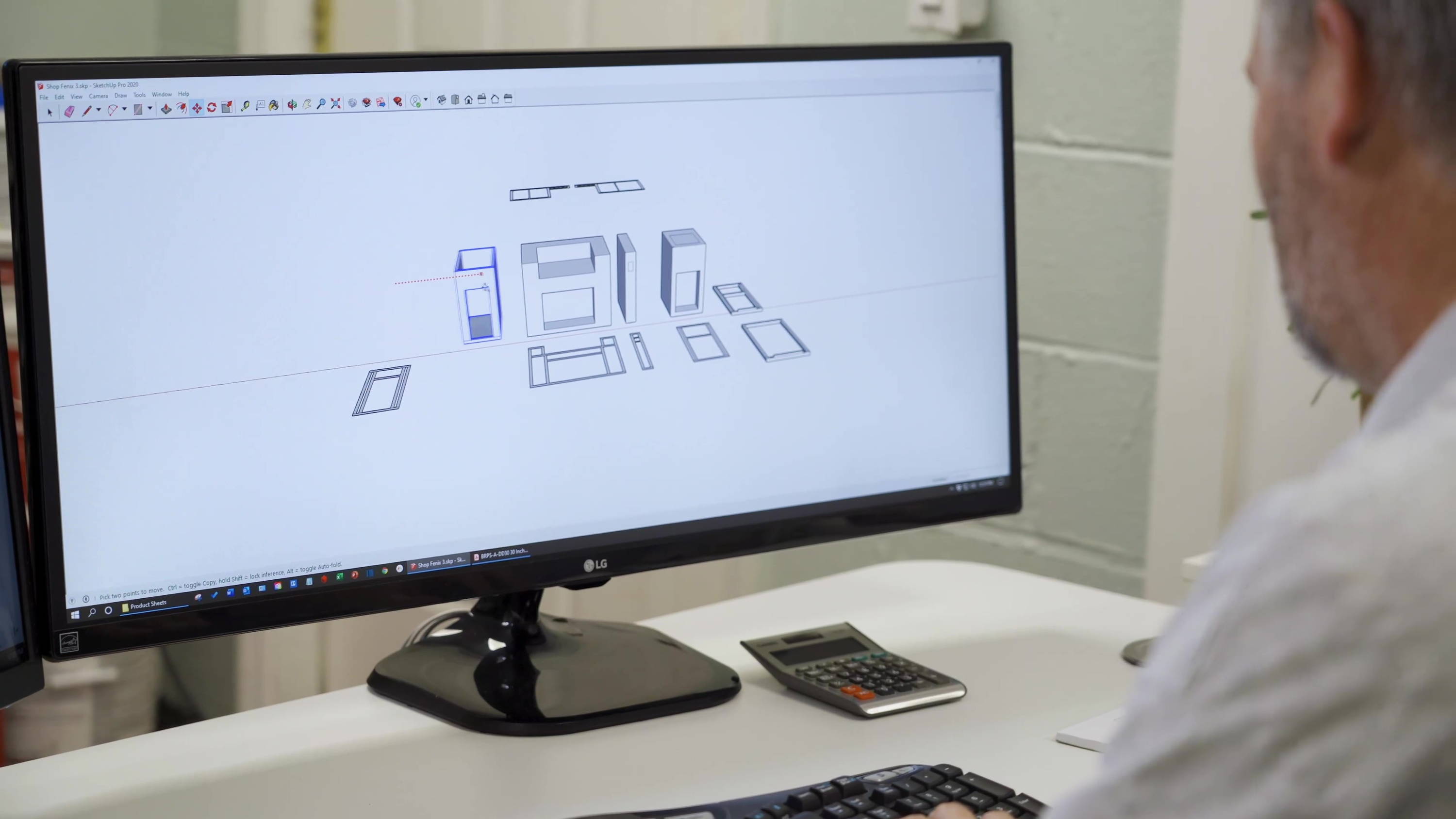 Superior Structural Strength
All great outdoor kitchens start with a superior foundation. We have engineered our outdoor kitchens using the highest quality raw materials available.
That's why we start with a frame constructed of fully welded Gatorshield galvanized commercial steel tubing. The same steel used in greenhouses and street signs.
Heavy Duty Triple Coat Galvanized Steel
All galvanized steel is not created the same. Our Gatorshield Steel is produced using a proprietary forming and coating process called Flo-Coat.
During this process high quality heavy gauge steel is formed, welded, cleaned, coated with three different coatings, cured, and then cut to length all within the same process.
This controlled process results in an extremely corrosion resistant steel tubing product. In addition, unlike our competitors steel, our steel is treated on the inside as well as the outside. This makes for superior steel structure capable of withstanding corrosion at a level not achievable by our competitors.
Gatorshield steel is commonly used in Greenhouses, Playground Equipment, Street Signs, and Awnings due to its superior corrosion resistance and strength.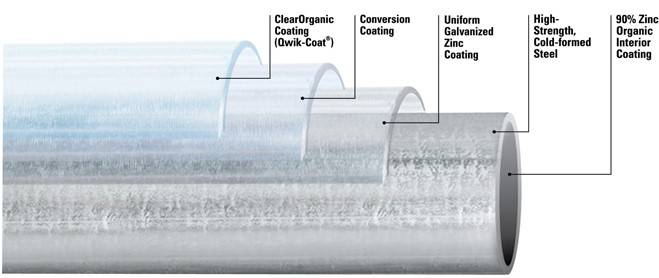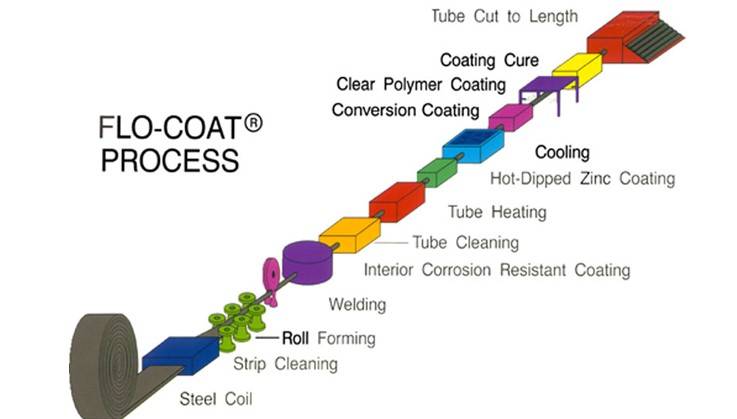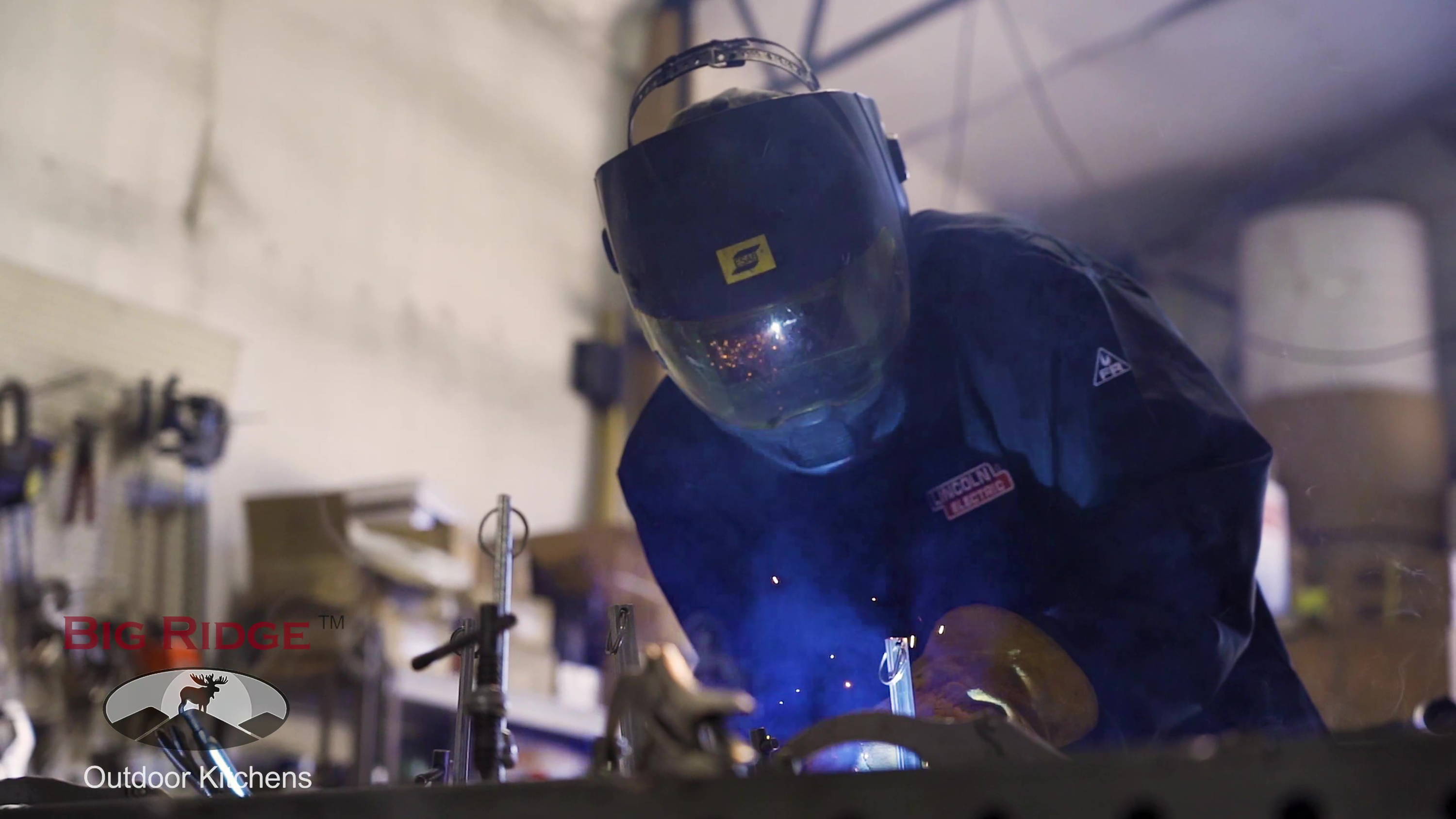 We use industrial 16-gauge heavy duty 1" square tubing to construct our frames.
The frames are cut using precision machinery to achieve tolerances within 1/100th of an inch. This ensures a everything fits precisely every time.
We then fully weld the frames using industry leading gas metal arc welding technology to achieve the strongest welds in the industry.
In addition to our superior steel, our engineered structures provide a minimum of 2 vertical supports per corner versus 1 per corner that our competitors use.
Some call it overbuilt, we say, thanks, that's what we were going for! Our outdoor kitchens are the strongest in the industry. Each linear foot of outdoor kitchen is rated to hold in excess of 1,000 lbs. This means each 4 foot module is capable of holding more than 4,000 lbs.
1-1/2" thick granite or concrete weighs about 24 lbs per square foot, that would be about 240 lbs for a standard 4 foot countertop. That leaves you about 3,760 lbs for whatever you would like to put on it.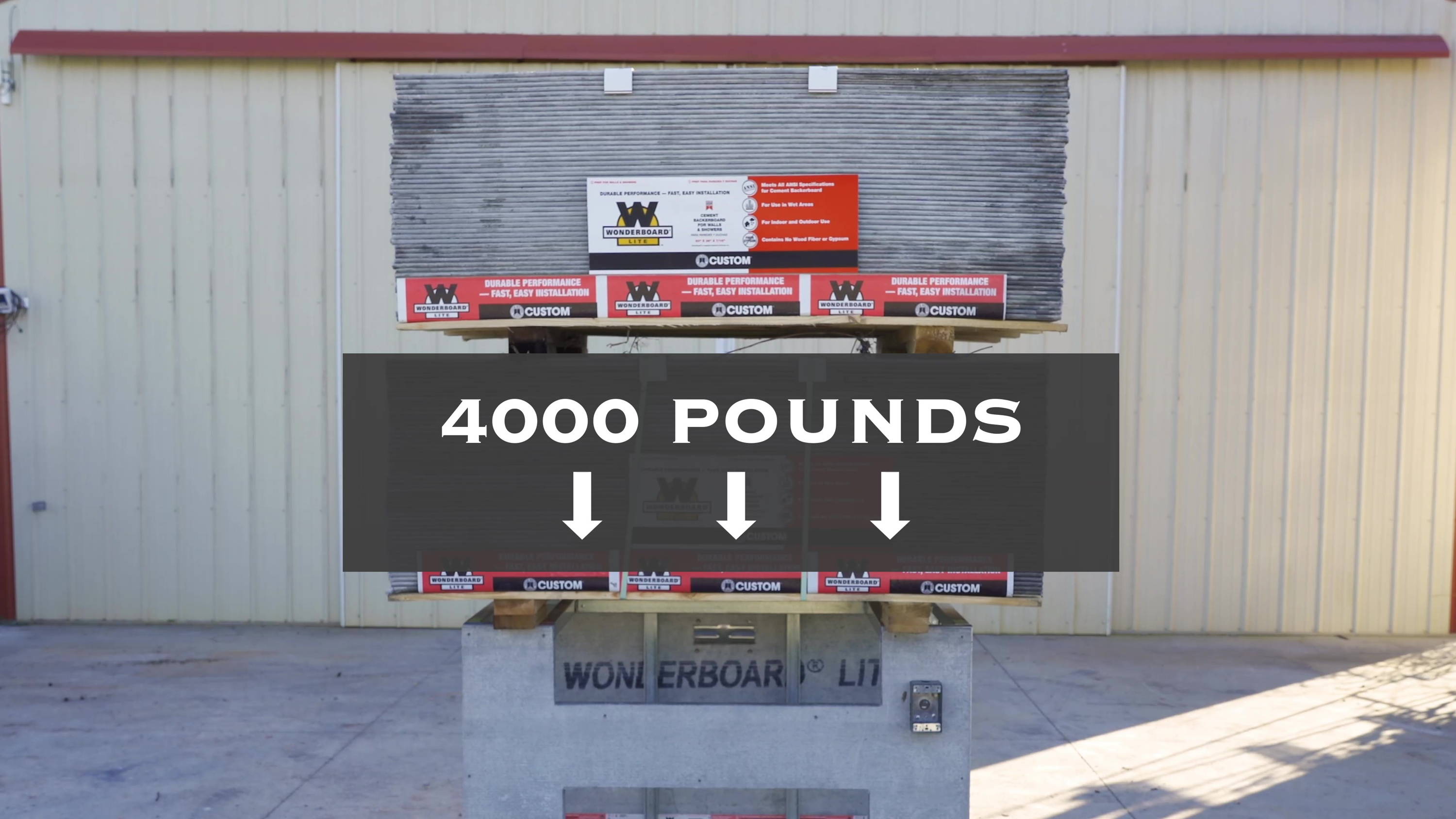 Outdoor Rated Cement Board Sheathing Attached
Our frames are covered with Wonderboard Lite Outdoor Rated Backer Board. Wonderboard is a fiberglass mesh-reinforced cement backer board developed for residential and commercial outdoor use.
It has high-flexural strength, along with moisture resistance making it the ideal backer for stucco, stone, tile, brick, and most any finish materials you would like to use.
The Wonderboard is installed using porcelain coated backerboard screws specifically designed for attaching backerboard to steel.
Easiest To Handle, Assemble, And Finish
Easily Carried To Your Building Site
Our kits come securely packed in a protective pallet. Each module is delivered in panels.
This makes it very easy to carry them to your desired build site. This is especially handy when building on second story decks or hard to reach areas where a fully built outdoor kitchen would be difficult to access.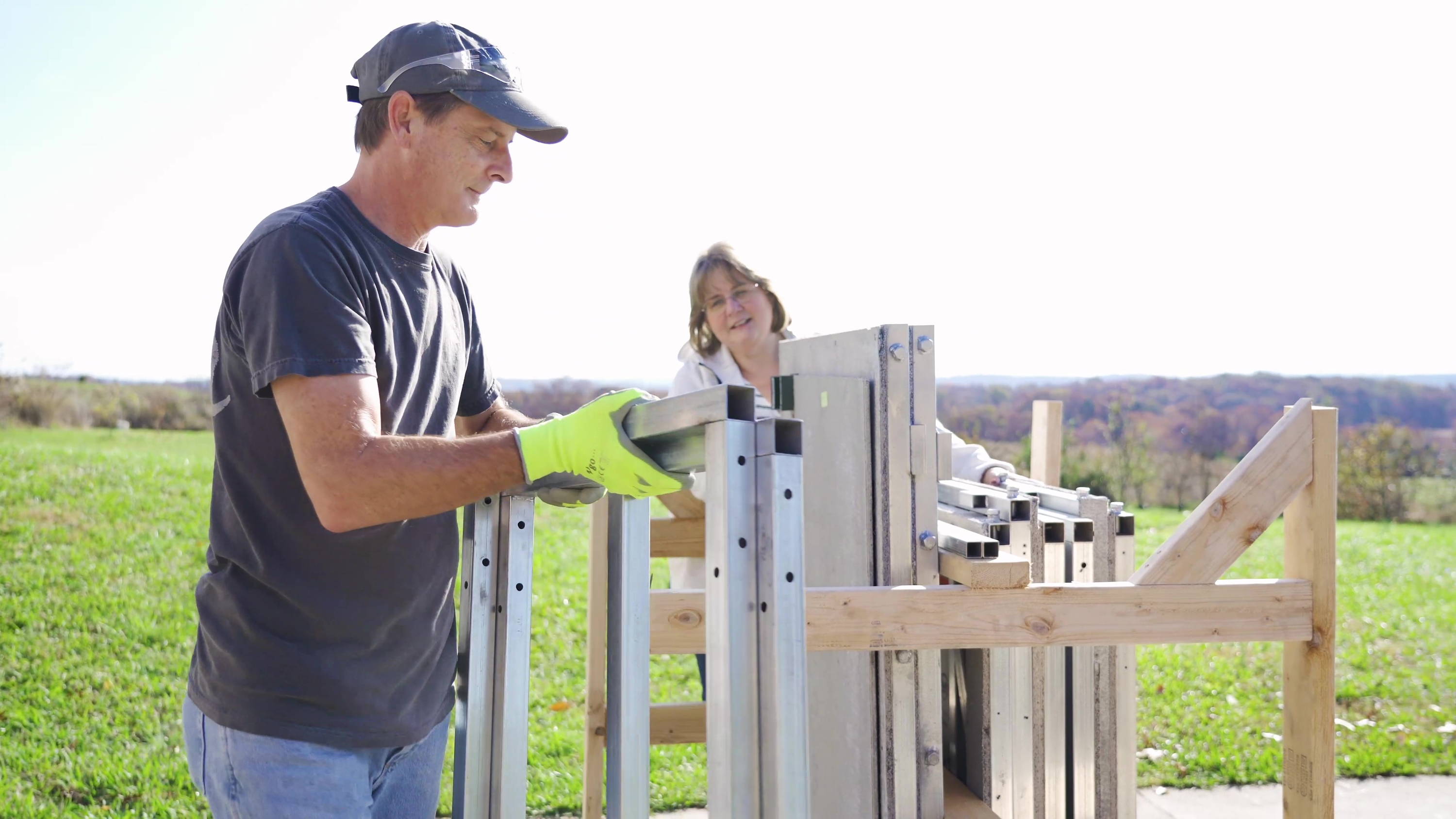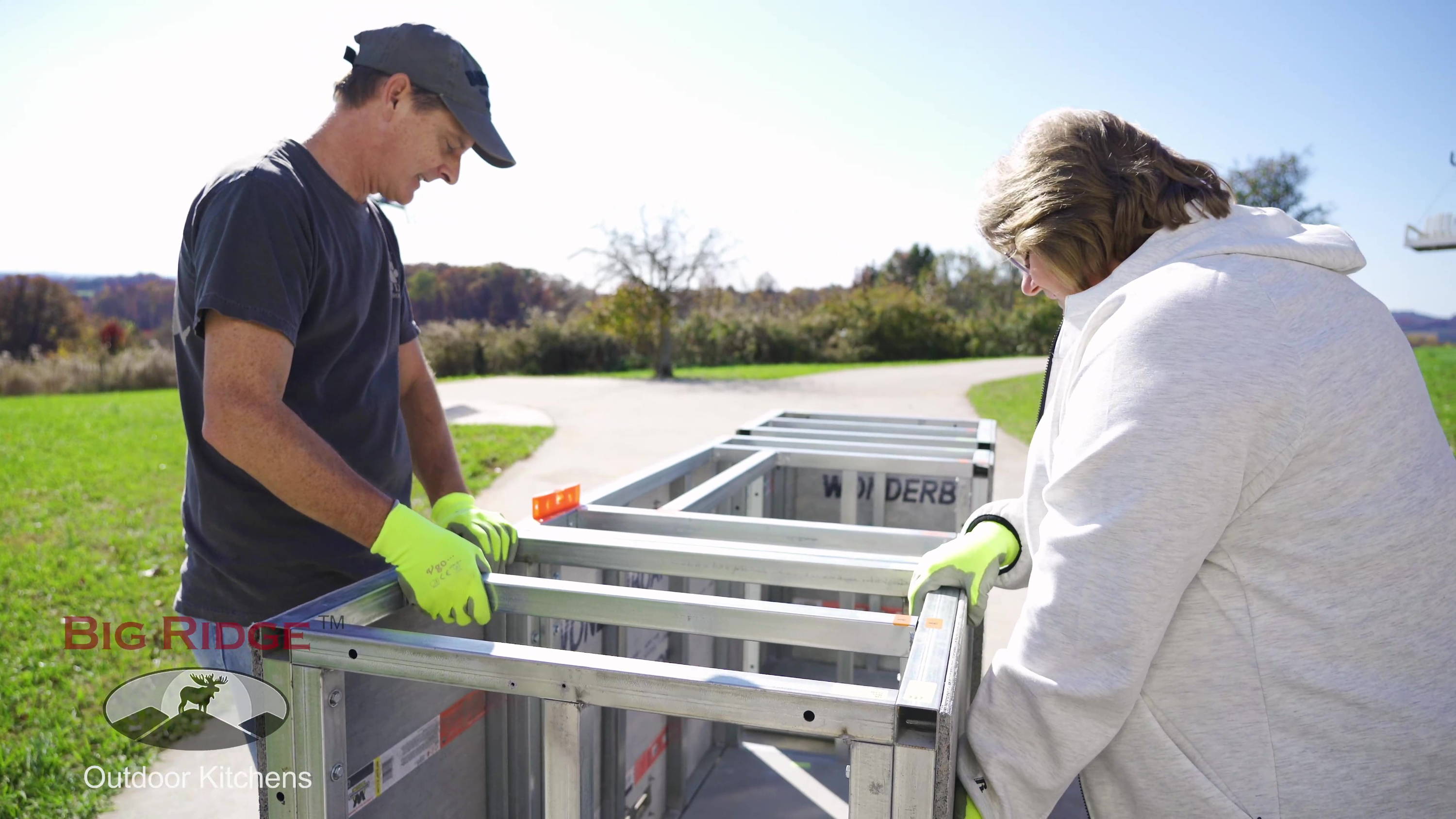 We Work Hard To Make It Easy!
If You Have:
Five

Minutes

Zero

Experience

Zero

Tools
You Have EVERYTHING You Need To Assemble Our Select-N-Connect Modules!
Accurate And Clearly Illustrated Instructions
Our assembly consists of 3 extremely simple steps. Each step is shown in detail with easy-to-follow illustrations. We also have an assembly video to assist if you get stuck.
However, if you do have questions, our staff of outdoor kitchen experts are standing by to assist you every step of the way!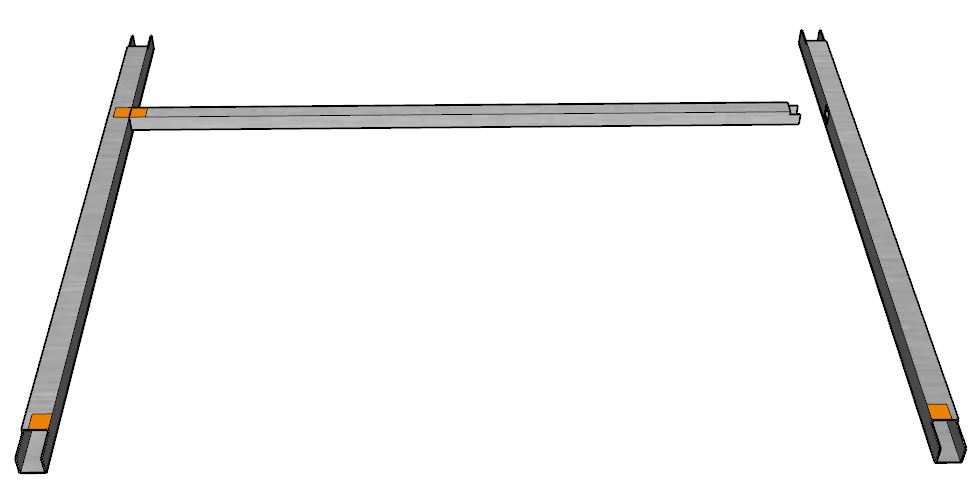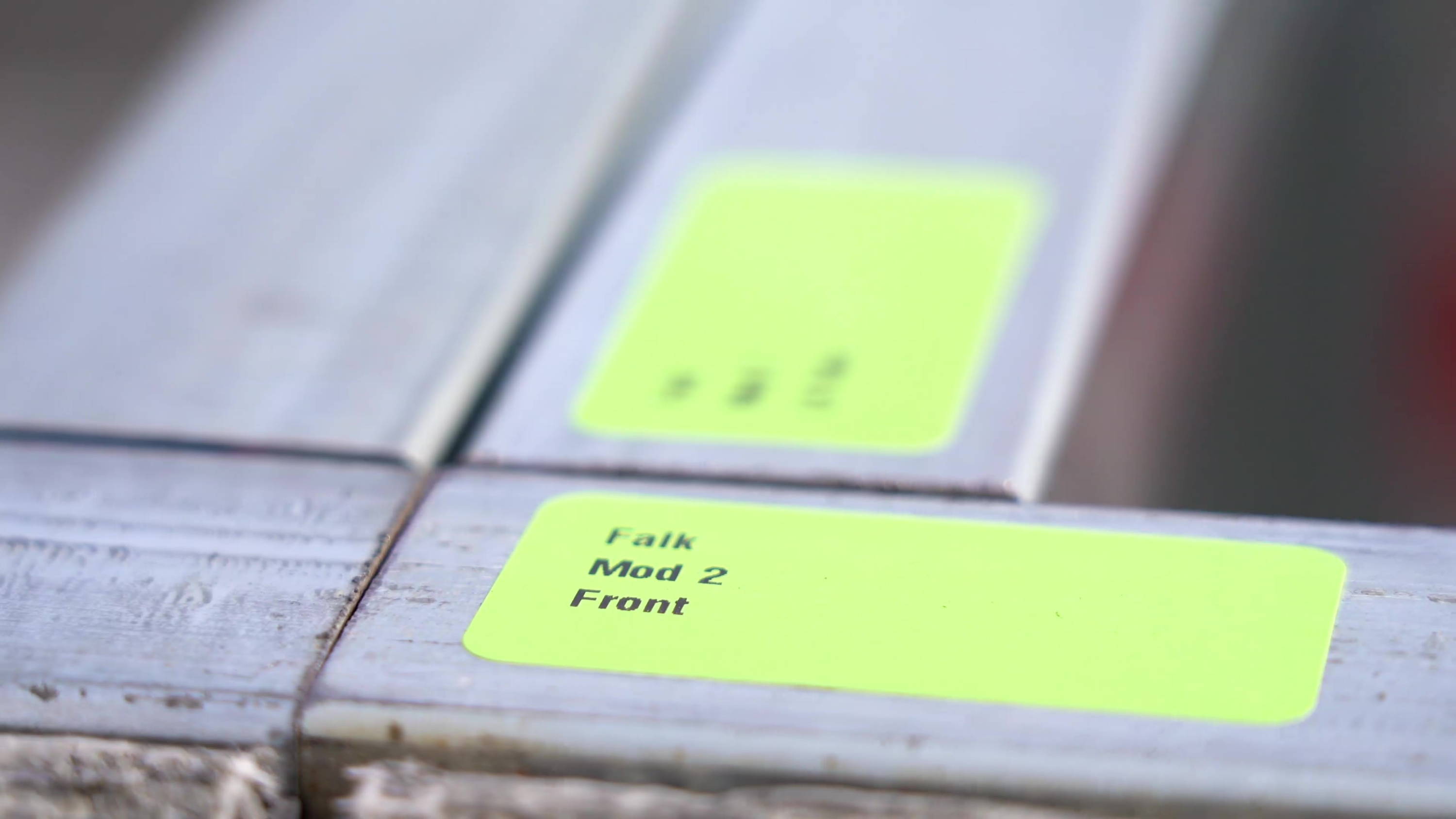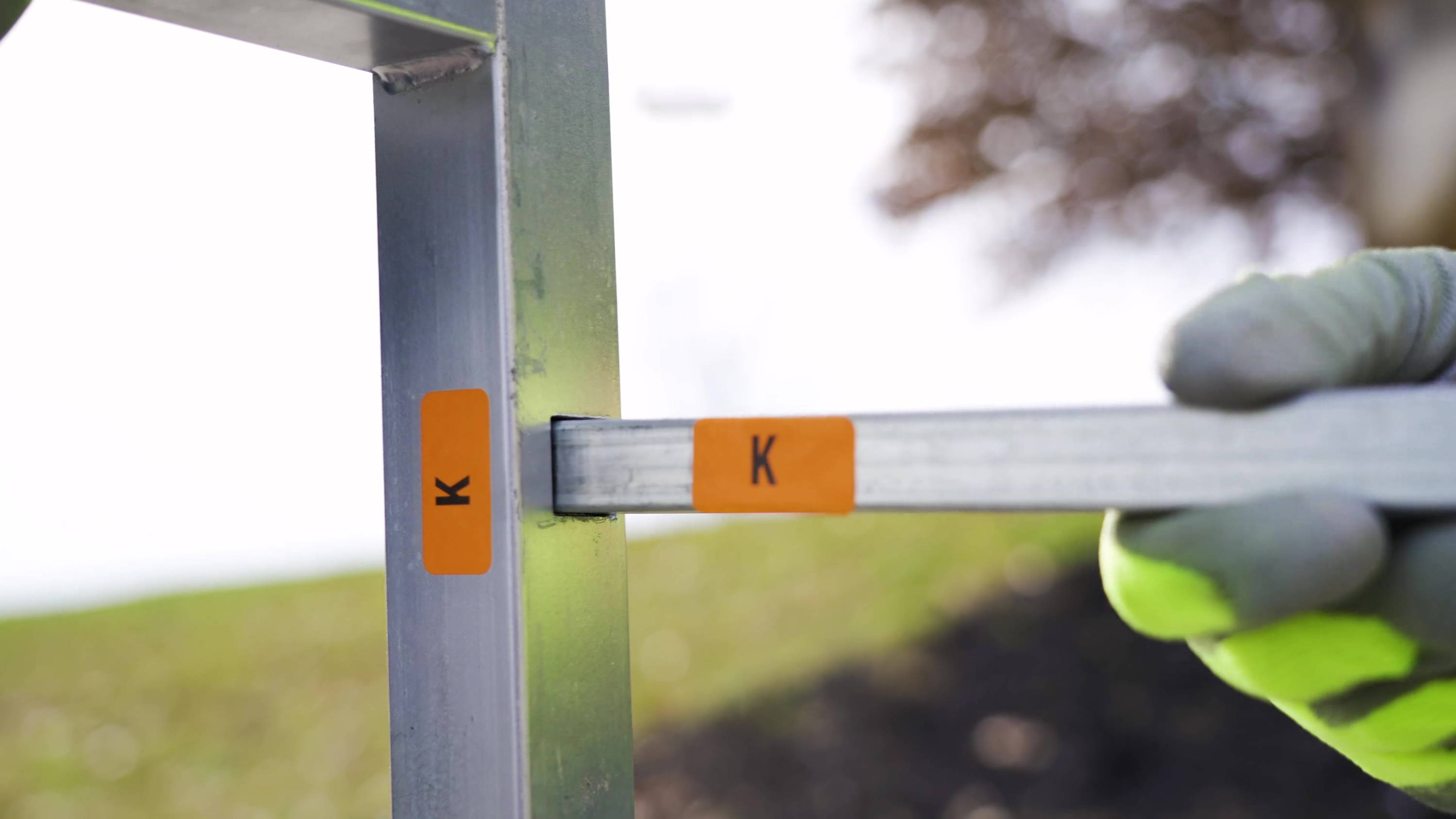 In addition to clearly illustrated and simple instructions, we clearly label the panels and support pieces. The green labels on the panels have your name, which module they go to and what part of the module it belongs (front, back, etc.). The supports match up to the corresponding letter on the frames.
Fastest And Most Secure Bolt Together Assembly
Our panels are quickly and securely fastened using 3 high strength hex bolts per corner unlike some of the competition that uses 2 screws per corner.
Simply align the 2 panels, insert the bolts, and tighten them. We even include the wrench, so you don't have to spend time looking for the correct tools!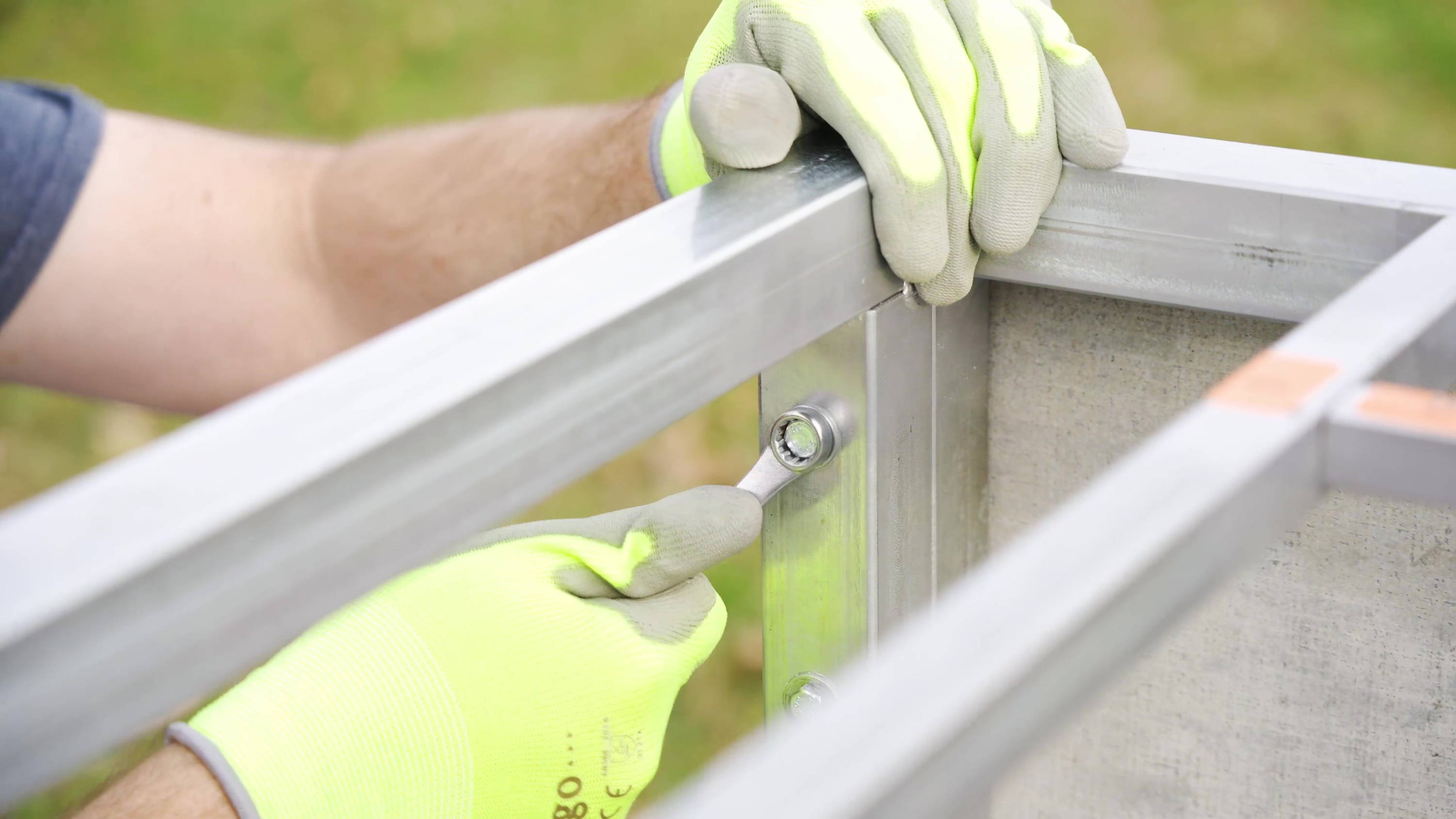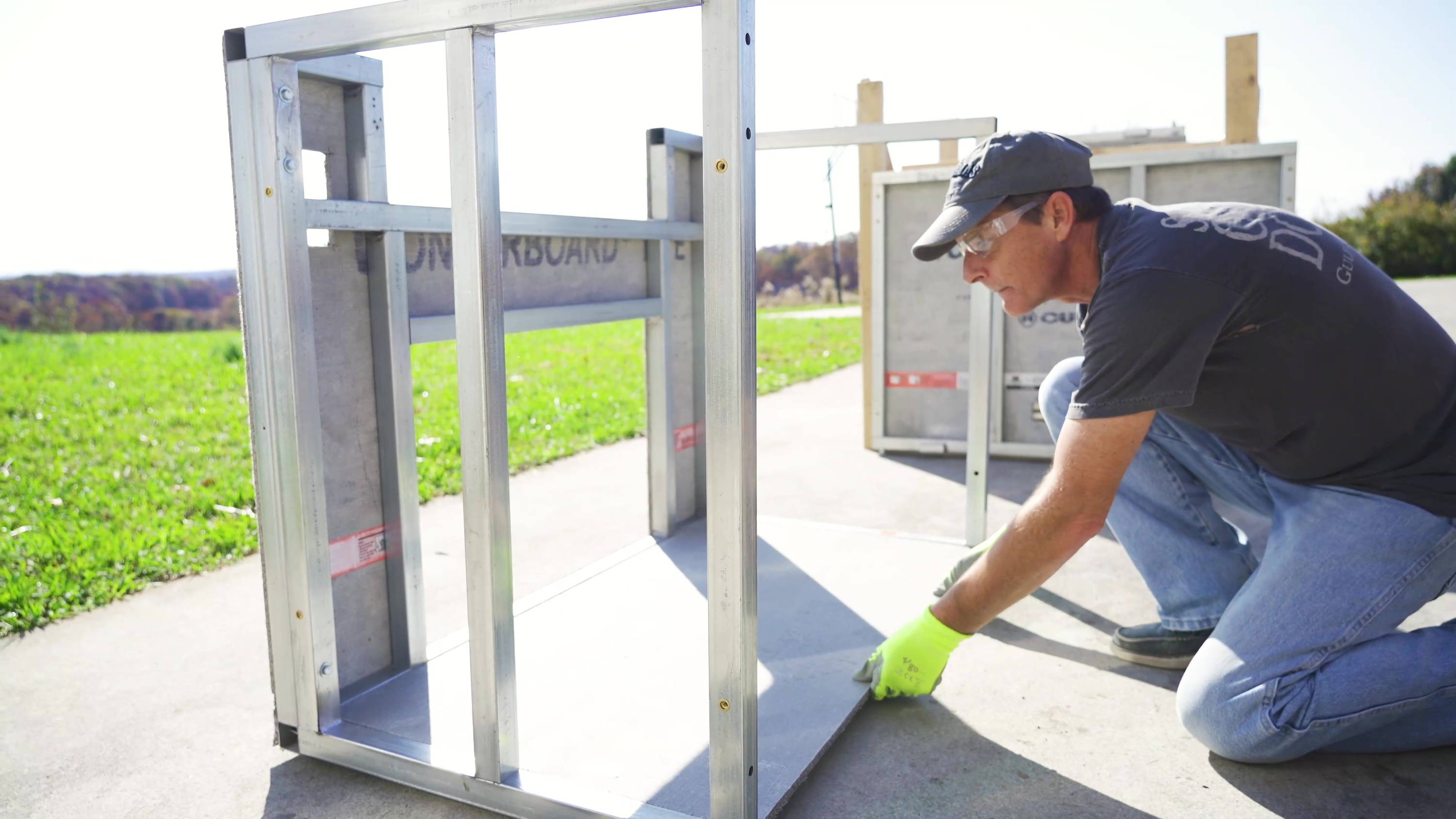 Easiest Floor Installation
Our floors install easily, just slip the patent pending Slip-N-Lock Supports into the frame when installing the sides. Then simply slide the floor in prior to attaching the back panel.
Patent Pending Slip-N-Lock Supports
We also use our patent pending Slip-N-Lock Supports for all the appliance and countertop supports. This results in a stronger connection and eliminates the use of screws to attach them saving you time and hassle.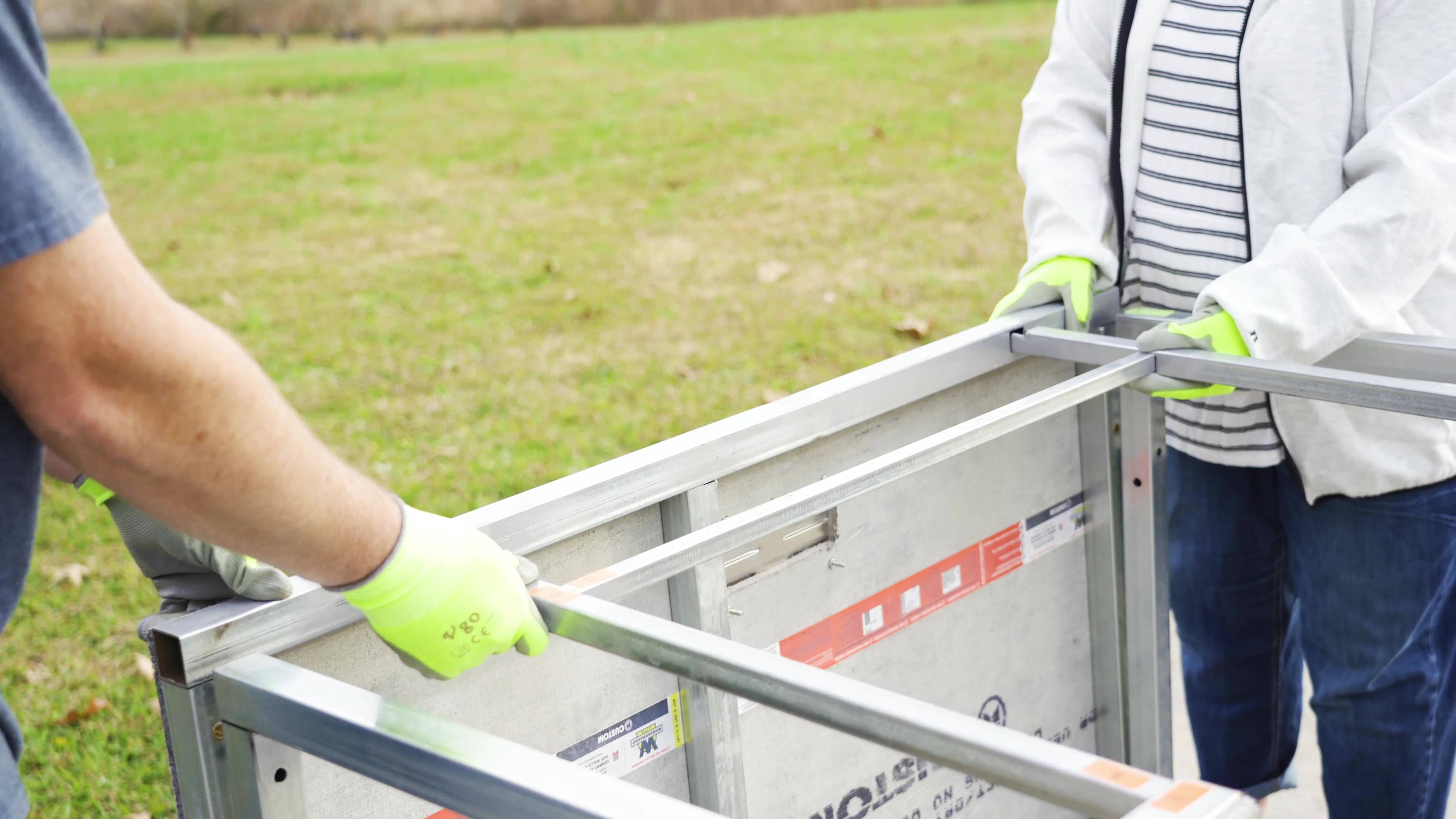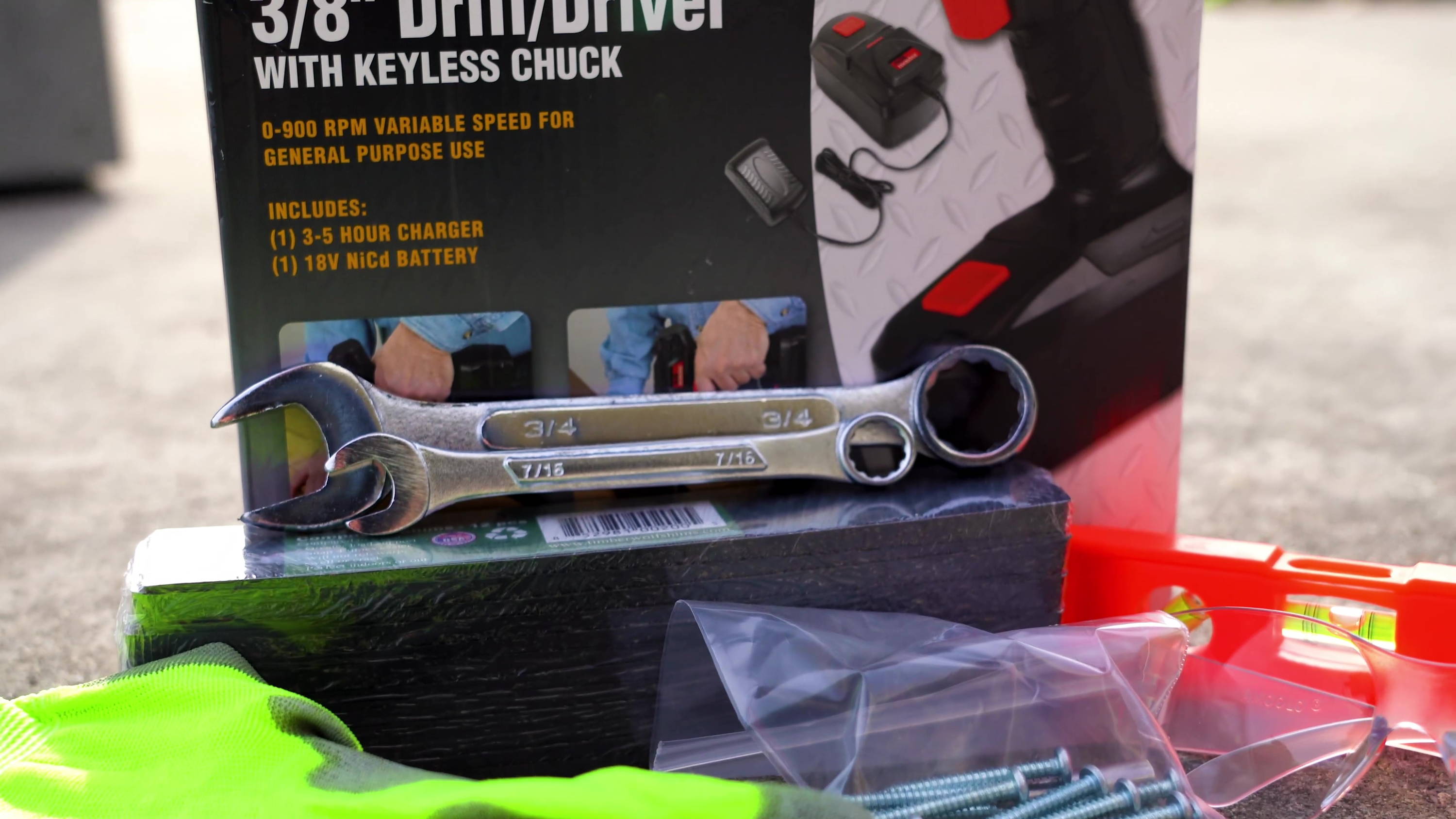 All Tools And Hardware Included
We offer a complete kit. What does that mean exactly?
Even though we engineered our kits to need as few tools as possible, the few that you will need, we provide. This kit even includes an 18 Volt Cordless Drill.
We also include the screws needed to install the doors and drawers so you can get right to assembling your new outdoor kitchen.
How is that for a "Complete Kit"?
Highest Quality Guaranteed
Built-In Quality At Every Step
How do we provide the highest quality outdoor kitchens in the industry?
First, we make every outdoor kitchen specifically for you based on your needs.
We take the extra time to fully assemble your outdoor kitchen just like you will at your home. This extra step insures everything will go together as designed when you receive it. We can even provide you pictures taken during the final build and after packing if you like.
Then your outdoor kitchen goes through our industry leading 24-point quality inspection.
All of this ensures that You get the best outdoor kitchen and the best experience when assembling it. That is our commitment to you!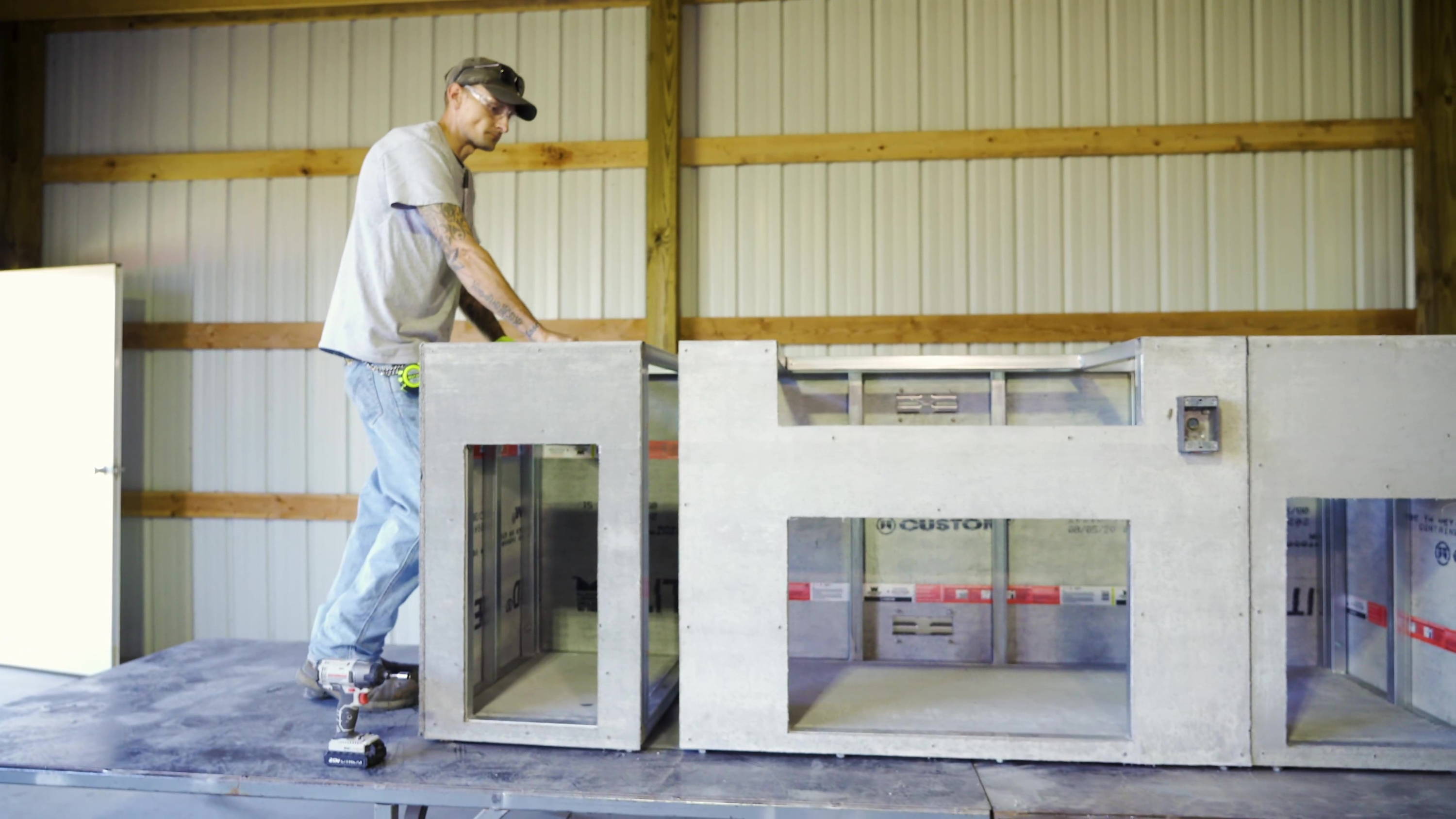 When you are ready for a superior outdoor kitchen built to last, give our professional and easy to work with team a try.
Once you get your new outdoor kitchen, you will understand why we are the best pre-fab modular outdoor kitchen system on the market.
And don't forget, we can finish your outdoor kitchen for you if you prefer. We have several granite, stone, and wood look aluminum finish choices. Just ask us!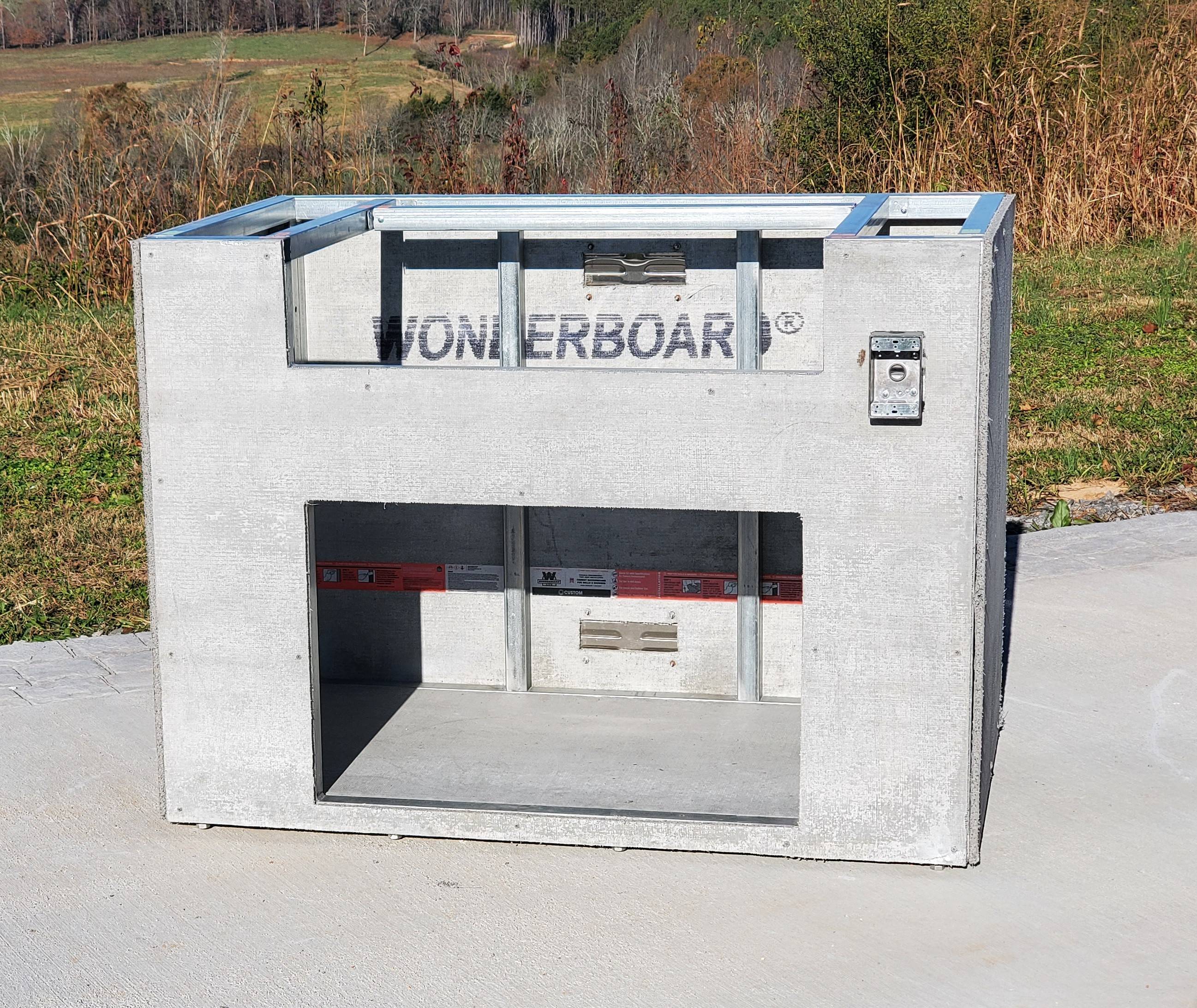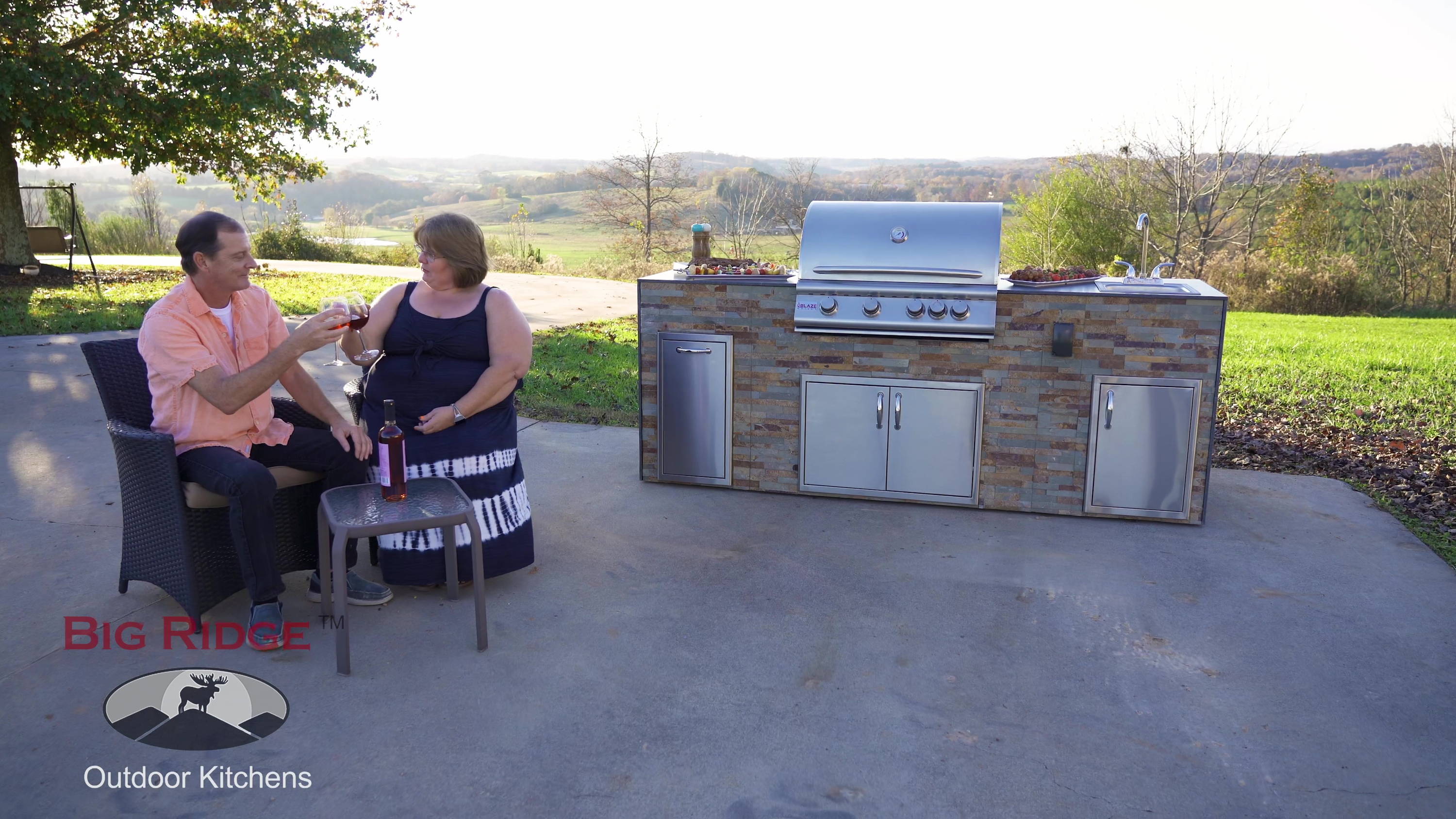 We offer the top brands of grills and outdoor appliances or use your own. Either way, just finish your outdoor kitchen and enjoy it for years to come.
Or if you like, we can finish it as well. We offer several finish options, just ask us!
Enjoy your new outdoor kitchen!
Watch These Quick Videos To Learn More