Description
Rapid Panel System
Heavy duty 20-gauge galvanized steel construction

Fully welded frames

Protective composite decking installed under the frame

Panelized modules with counter support

Sides covered in Wonderboard Lite outdoor rated cement board

Squared guarantee

All necessary hardware - Everything needed is included, no hidden "extras" to make it sound like a great deal!

Small or medium orders normally delivered on 1 pallet

Appliance cut outs installed for you: Just drop in appliances and go

Assemble in the matter of hours not days

Lightweight, does not require a concrete pad, can be installed on a deck or patio pavers

Simple instructions

Customer support, we are here when you need us
What's not included
Finish materials (granite, stone, etc.)

Actual appliances, door, etc. which are available from us

Electrical wiring, conduit, etc. which is completed on site

Vents if you are using a gas appliance or need venting for refrigerators, etc. These are available in the drop down box beside the module.Please Note - For Your Safety, Big Ridge Will Not Install Gas Appliance Cutouts In A Module Without Proper Ventilation. To Avoid Delays, Please Order The Proper Amount Of Vents. You Will Need A

Minimum

Of 4 Vents On Your Outdoor Kitchen When Using Gas Appliances To Properly Vent Potential Gas Leaks (Example: (2) Vents on Grill Module (2) Vents on Burner Module For A Total of 4) Or If The Only Gas Appliance Is A Grill, You Will Need 4 Vents For That Module). Simply Select Them From The Drop Down Box Above. Questions, Please Call Us @ 423-536-6062.
About This Module
This module is 72" wide (71" without Cement Board on Sides), 36" tall, and 29" deep.

Back Splashes Add 6" to Height and Bars Add an additional 12" To the Depth

Cutout Max: Height-34", Width-68", Depth-24"

Special sizes and options are available if one of our stock module sizes does not work for your layout. Send us an email at sales@bigridgeoutdoorkitchens.com or a call at: 423-536-6062.

Look on the page for options such as a bar or GFCI outlet installed in the drop down menu.
Are you concerned that you may not have the necessary skills to assemble outdoor kitchens modules? Visit our free Learning Center by Clicking
<<Here>>
PLEASE NOTE: It is important that you consider the space each appliance, door, or drawer addition will need when adding items to your modules. For examples a side burner will hang down inside the module which would make it impossible to install an ice maker below the drop down side burner. If you are concerned about which appliances or additions will work together, please give one of our design consultants a call for assistance.
How To Know Which Module You Need
Sometimes it is helpful to layout the outdoor kitchen and decide on how much space you have available for appliances prior to purchasing them. A good idea would be to use masking tape (for concrete slabs and pavers) or paint for grass and physically layout your design. Then place your components in the desired locations to see if you have enough space. Of course, an easier way would be to call us as we already know the framing requirements. Either way, it could save you from purchasing products that will not fit in the area you have available.

Big Ridge Outdoor Kitchens offers many high-quality brands for you to choose from. If you are not sure of what you may need or want please give one of our professional designers a call for free assistance in planning your outdoor kitchen.We offer discounts larger then online prices if you are purchasing a package-give us a call for package discount pricing.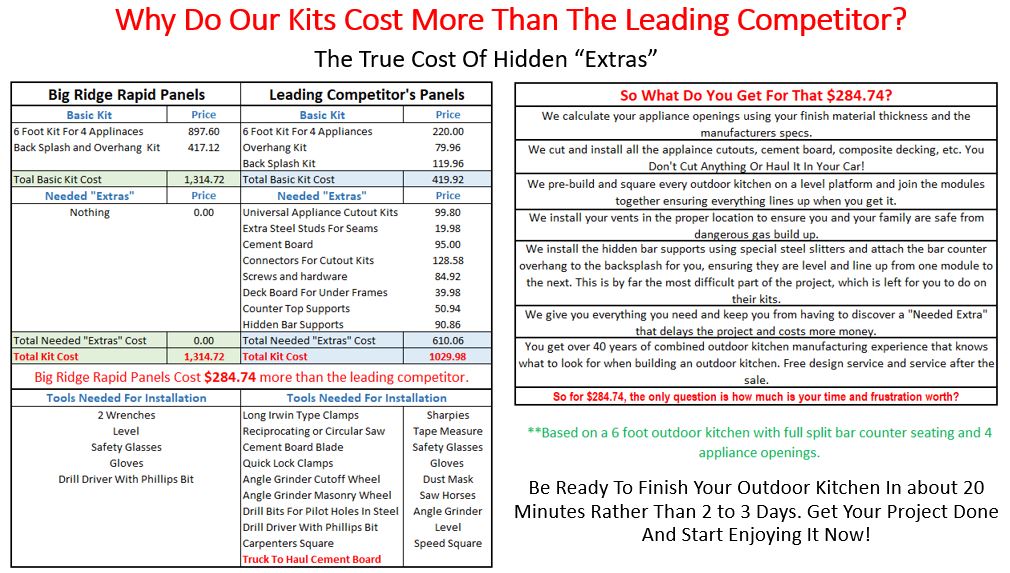 About The Options
Now that you have chosen this module and the accompanying appliances (if any) and cutout kits, you may want to consider extra design options. These can be added to your module by using the drop boxes above to select the options. All options are explained in depth HERE: Design Planner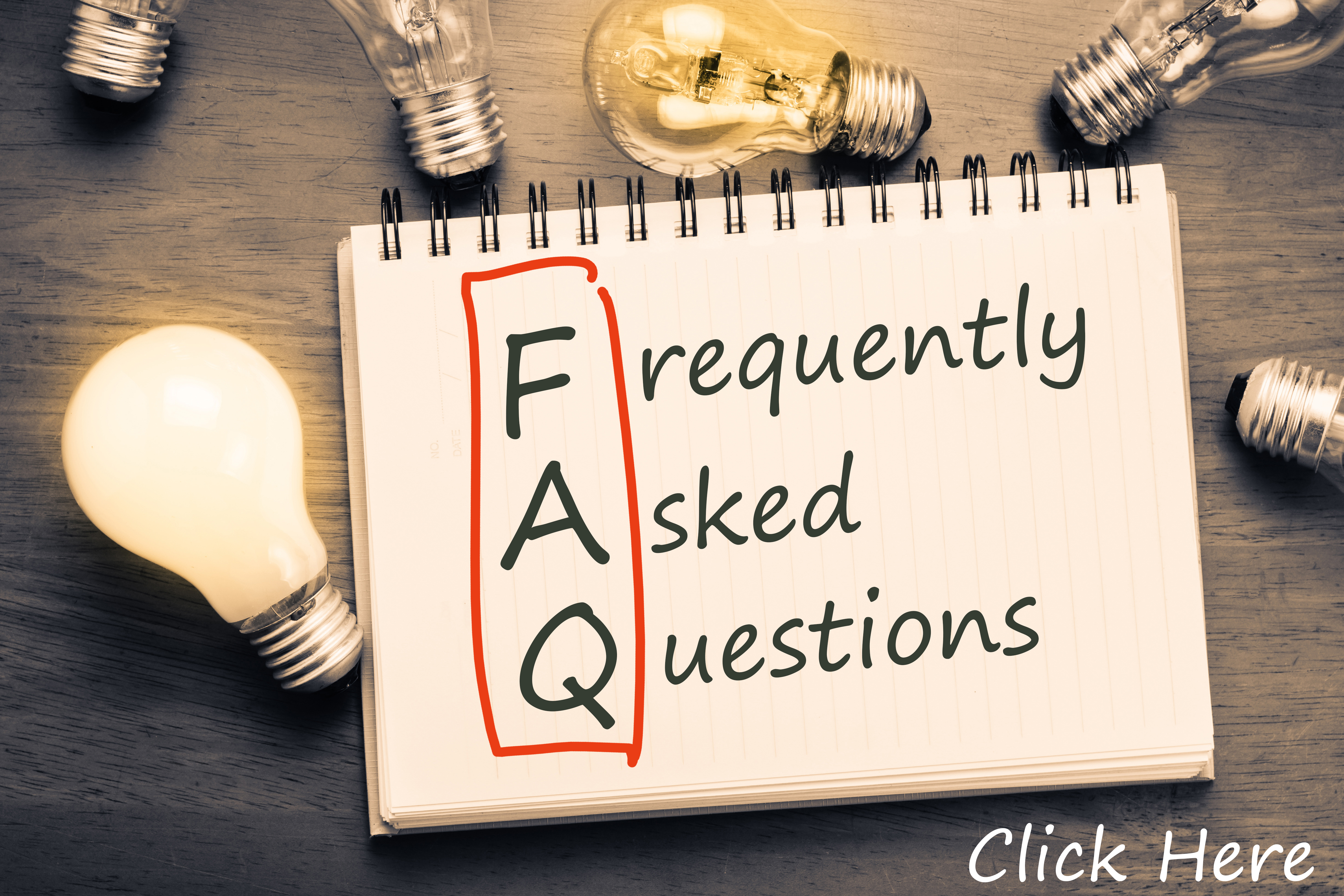 WARNING!! YOUR SAFETY IS VERY IMPORTANT TO US!!
OUTDOOR KITCHEN MODULES REQUIRE VENTING TO PREVENT AN EXPLOSION. GASSES TRAPPED INSIDE THE CABINET CAN BUILD UP AND EXPLODE-MODULES MUST BE PROPERLY VENTED AT ALL TIMES.
YOU MUST FOLLOW THE APPLIANCE MANUFACTURERS GUIDELINES AS WELL AS ANY LOCAL, CITY, STATE, AND / OR FEDERAL CODES.
BIG RIDGE OUTDOOR KITCHENS, LLC IS NOT RESPONSIBLE FOR ANY INJURY OR DAMAGES CAUSED AS A RESULT OF IMPROPER INSTALLATION OR FAILURE TO INSTALL VENTING.

WE STRONGLY RECOMMEND THE CUSTOMER CONSULTS A LICENSED INSTALLER OR CONTRACTOR TO INSTALL ALL GAS AND ELECTRICAL UTILITIES.
BY COMPLETING THE PURCHASE YOU CERTIFY YOU HAVE READ AND UNDERSTAND THIS REQUIREMENT. FOR MORE INFORMATION, CALL 423-536-6062
View All
Close